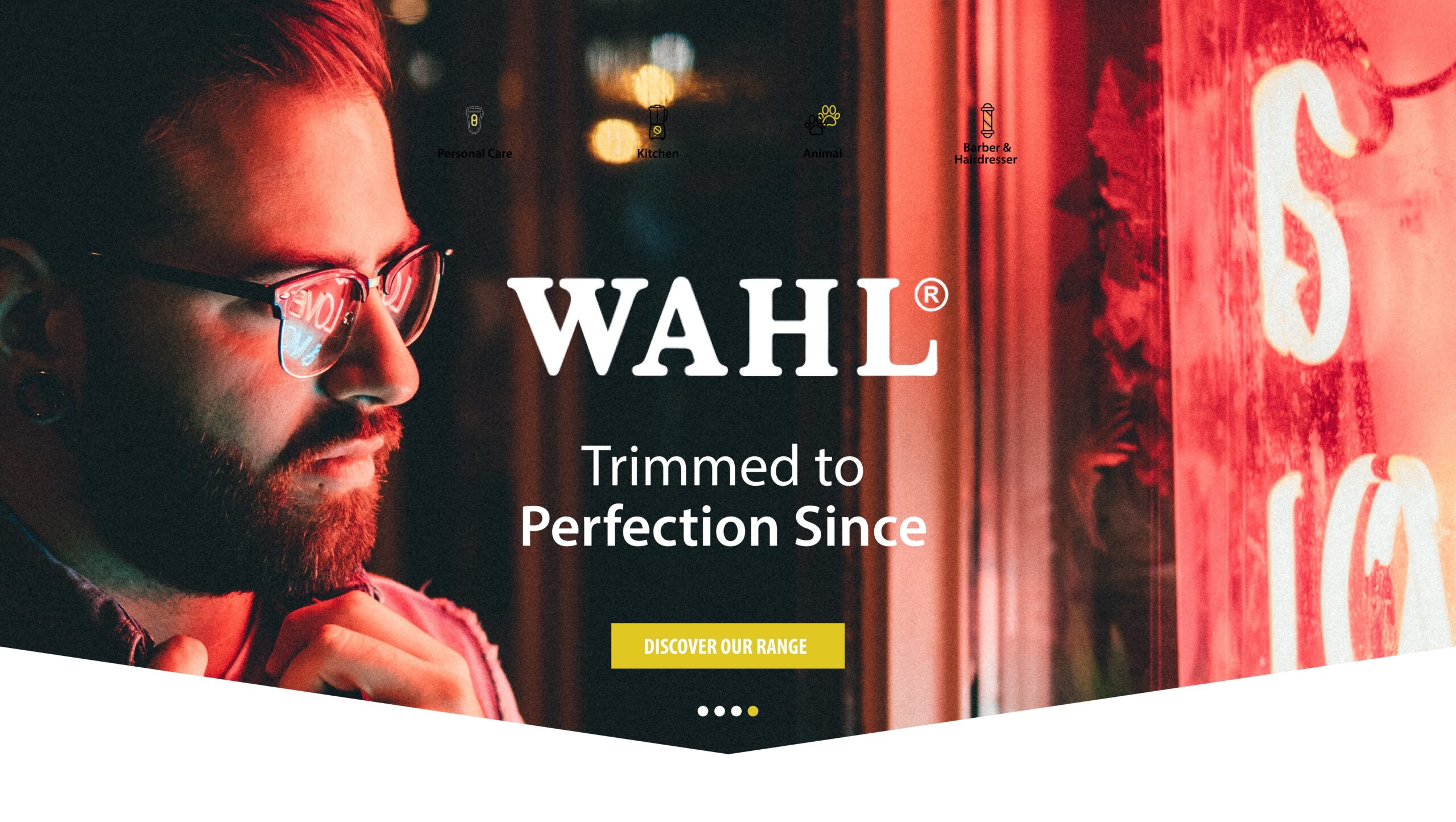 e-Commerce website & order processing system for global manufacturer
Wahl is a global leader in manufacturing products for the professional barber and salon industry. Since their inception in 1919 with the first electric hair clipper, they have maintained their position at the industry's forefront, with over 90% of barbers using Wahl products.
Revitalizing Wahl's Digital Presence
As a global leader Wahl needed an enhanced digital presence to compete with the likes of Remington and Philips online. Alongside a new ecommerce website, Wahl required an overhaul of their sales process in order to integrate online and offline payments with their stock management system.
Wonderful were approached to create and build a modern, end to end solution that revived the heritage brand and positively impacted sales and digital exposure for the business.
Through utilising best-in-class tracking & analytics implementations, the measurable impact was almost instant on go-live and delivers insight Wahl had yet been able to achieve.
Collaboration and Execution
Once technical specifications and website visuals were finalized, Wonderful's in-house development team collaborated closely with the design team to ensure the new website matched both design and technical requirements. Content population, involving over 1,000 products, was successfully managed through collaboration between Wonderful and Wahl's teams.
Extensive testing was conducted to ensure the online business operated flawlessly, following user stories and verifying the entire process from order to delivery. Once satisfied, the site was migrated from staging to a live environment on a dedicated VPS.
Training the sales and marketing team at Wahl on the new system and processes was crucial to project success. On-site walkthroughs and screen-sharing sessions were conducted to address questions and facilitate effective adoption. Ongoing support and maintenance of the site were provided by Wonderful.
The Impact
Transforming the digital presence of a heritage brand is a challenge we relished. Wonderful transformed a heritage brand's digital presence with an integrated e-commerce solution, delivering immediate measurable impact and paving the way for expanded digital marketing activities.
The longevity of this will be demonstrated over the coming months and years, as Wahl have now partnered with Wonderful to expand on their multi-channel digital marketing activity.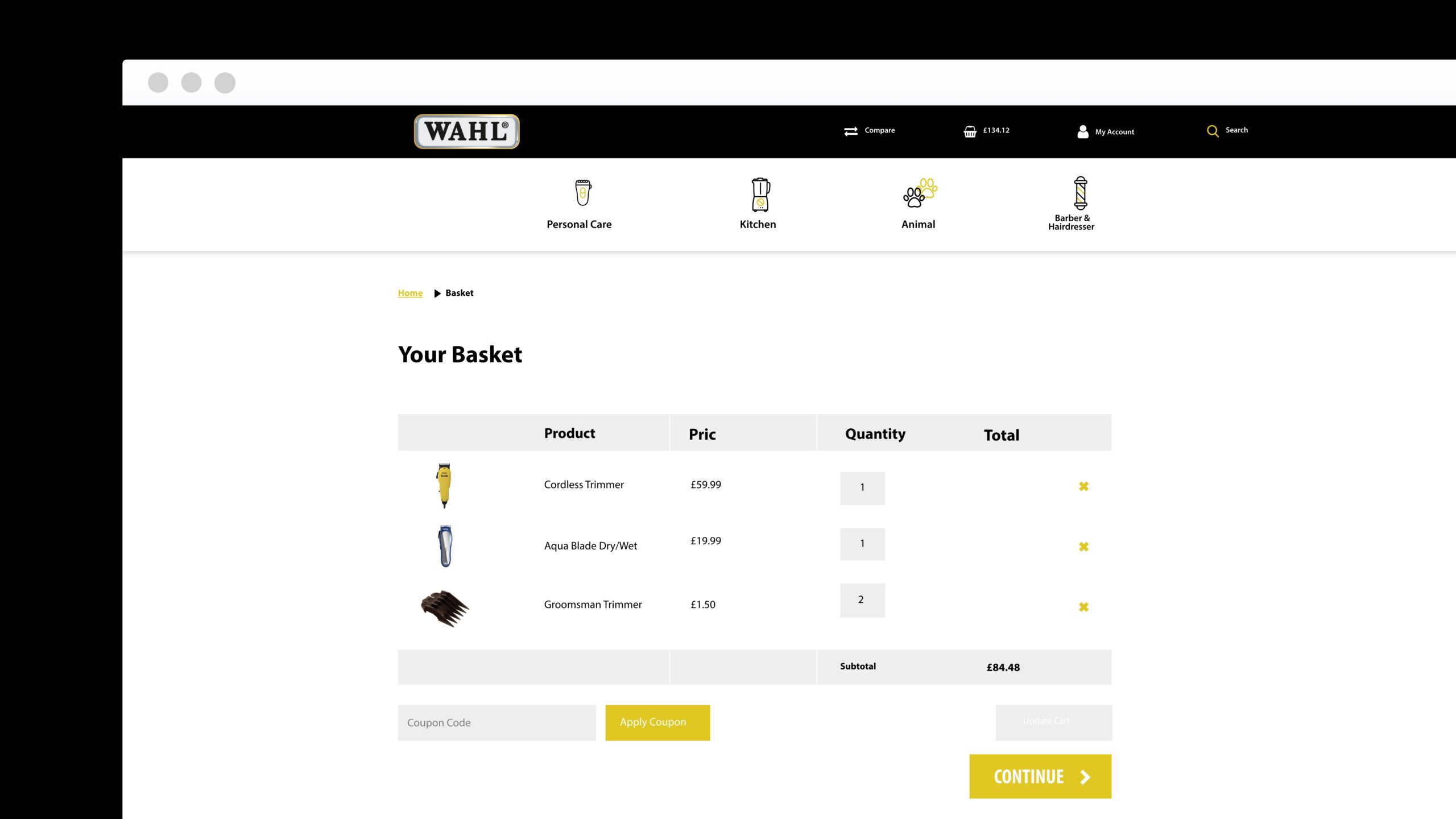 Being a part of transforming Wahl's website experience was a very rewarding process. Working with their marketing and technical team to reimagine their online sales process and update their e-commerce infrastructure has already started to deliver great results since go live. We look forward to seeing these results further improve as part of a long term partnership.