In this episode:
Dan and Phil speak with Alexandra Willis, Head of Communications at AELTC where she shares her story of the digital transformation journey at The All England Club and The Championships (known worldwide as Wimbledon). Episode highlights include hand picking strawberries, using digital storytelling to create that Wimbledon magic for audiences at home and how they've helped through the pandemic.
About this Wonderful Person:
Alexandra Willis leads the content, digital and communications efforts at the AELTC, which stages The Championships, fondly known to many as just 'Wimbledon'. Her work is focused on maintaining Wimbledon's relevance for the future,  and has included developing Wimbledon's first award-winning digital strategy, evolving it to a data-led audience and marketing investment strategy, setting up a new innovation workstream with tech partner IBM, and a proactive communications approach. Through all this, Alex has helped Wimbledon to become one of the most well-respected brands in sport. Alex is also a Trustee for Greenhouse Sports, a charity which uses the mentoring aspects of sport to support young people. She was named one of the BIMA 100 in 2018, Drum Digerati in 2019, 2018 and 2017, and PR Week Powerbook 2020, 2019, 2018 and 2017.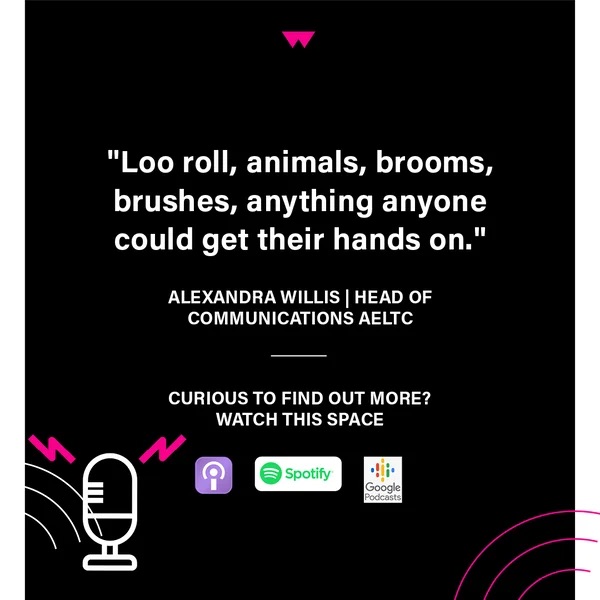 Listen now :
The Wonderful People Podcast is available on Apple Podcasts / iTunes, Google Podcasts, Spotify, TuneIn… in fact, you can even ask your smart speaker to play it (try saying "Alexa, play The Wonderful People Podcast").
With new episodes released regularly, it's definitely worth subscribing to hear some phenomenal stories from creatives, technologists and digital pioneers.
Enjoying The Wonderful People Podcast?
Please Subscribe, Share and Leave us a Review on your podcast platform of choice so we can continue to grow this into a platform for sharing truly wonderful stories from some of the most amazing people in our industry and beyond.