In this season finale, Phil Jones becomes the interviewee and shares stories from his extensive career and the growth of Podge Events, highlighting the game changing moments along the way and keys to longevity.
In this episode:
Career journey from typesetting to digital hall of fame
Agency life and growth
Building communities over the decades
It's a family business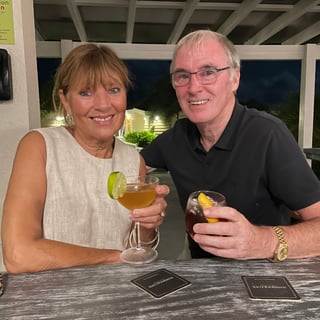 About This Wonderful Person:
Founder of the famous Podge Lunches.
Phil was recognised for his services to digital when he was inducted to the BIMA Hall of Fame in 2012 and in 2020 and was voted Creativepool Influencer of the Year.
He chooses the judges and chairs The Drum Digital Awards going back to its inception in 2006.
In 1994 Phil created the first Podge lunch and invited 30 of the top designers in the country to attend. Approaching 30 years later there is a Podge lunch for the digital, design, sport & music communities and Phil and his daughter Clare enjoy bringing the great and the good together every year and having fun.
sportspodge.co.uk | digitalpodge.co.uk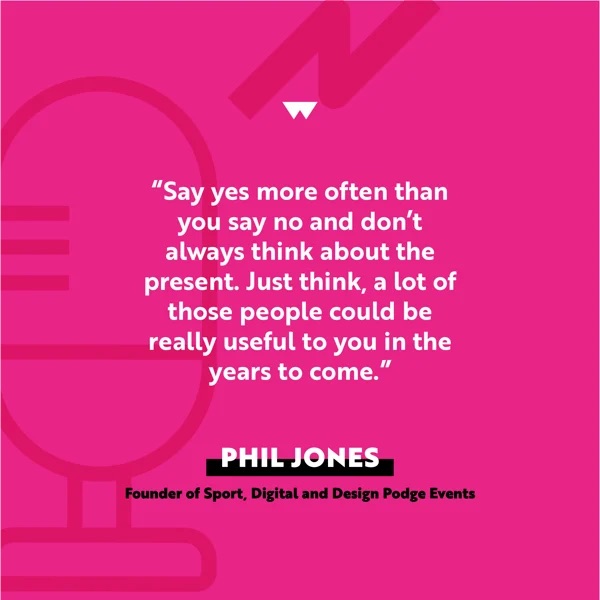 Listen now :
The Wonderful People Podcast is available on Apple Podcasts / iTunes, Google Podcasts, Spotify, TuneIn… in fact, you can even ask your smart speaker to play it (try saying "Alexa, play The Wonderful People Podcast").
With new episodes released regularly, it's definitely worth subscribing to hear some phenomenal stories from creatives, technologists and digital pioneers.
Enjoying The Wonderful People Podcast?
Please Subscribe, Share and Leave us a Review on your podcast platform of choice so we can continue to grow this into a platform for sharing truly wonderful stories from some of the most amazing people in our industry and beyond.