Hosts Dan and Phil are joined by Richard Holley, Content Factory Manager at Benetton Group. Listen for stories from the early years of digital innovation and how new technologies are changing the fashion industry.
In this episode:
Early years of digital innovation
Richards early career and progression
New technologies in fashion
Utilising digital for sustainability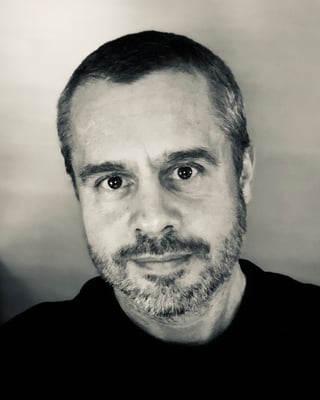 About This Wonderful Person:
Richard's career journey has been characterised by the progressive force of digital transformation and shaped by seeking to resolve three key challenges that it poses:
How can brands remain relevant in a context of continual and rapid change, where iconic campaign images or slogans are no longer enough to cut through?
How to provide consumers with a great brand experience, when the growing number of touch-points risks causing misaligned experiences that can erode trust in the brand?
With so many new channels and the opportunity to personalise messages right down to the individual; how to produce the exponential quantity of content that is required to 'fuel' this new experience?
Richard gained experience working with disruptive world-class companies (inc. Diesel, Benetton and Geox) to help them redefine their brands through values that resonate with a consumer 'community' in order to obtain permission for a frequent and intimate dialogue that builds more meaningful relationships.
He is experienced in digital strategy and has a proven track record of identifying and adopting emerging technologies and developing projects that have digitally transformed the product, communications and omni-channel retail experience. Richard has managed numerous award-winning integrated communications campaigns and coordinated consumer relationships across web, social channels, eCommerce, CRM/Loyalty and in-store.
Richard is currently working with Certilogo, a pioneering technology company that turns analogue 'fashion, luxury and sporting products into smart digital assets, and transforms them into a completely new communication and service platform for the brand to engage with their consumers.
Listen now :
The Wonderful People Podcast is available on Apple Podcasts / iTunes, Google Podcasts, Spotify, TuneIn… in fact, you can even ask your smart speaker to play it (try saying "Alexa, play The Wonderful People Podcast").
With new episodes released regularly, it's definitely worth subscribing to hear some phenomenal stories from creatives, technologists and digital pioneers.
Enjoying The Wonderful People Podcast?
Please Subscribe, Share and Leave us a Review on your podcast platform of choice so we can continue to grow this into a platform for sharing truly wonderful stories from some of the most amazing people in our industry and beyond.