Hosts Dan and Phil are joined by Sarah Mortiboys for an inspiring first episode of 2023. Sharing from her career spanning education, the charity sector and sporting world, Sarah gives powerful tools for life and work.
In this episode:
The importance of supporting young people in society
Sarah's career across education and sport
Problem solving for whole system change
Beating breast cancer and the mindset lessons learnt
The power of kindness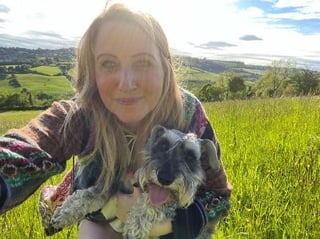 About This Wonderful Person:
Sarah Mortiboys began her career in youth work in inner city Birmingham engaging young people through participation in sport and the arts and it was clear that by giving them a place to be, something positive to do and someone safe to talk too created an opportunity for them to thrive. Fast forward a few years and Sarah had taken the opportunity to head up a sport development team in West Oxfordshire and moved on to Sport England where she really began to see the national potential in well-funded and supported programmes that made a difference to local communities. After 3 years, Sarah took the decision to change tack a little and retrained as a PE teacher, taking up a Head of Department role in a challenging secondary in Gloucester. Here, she moved into an Assistant Head position, leading the school's strategy around pastoral care in which the participation in sport and physical activity, in all its forms, played a critical role. Through this experience and then stepping into a Partnership Development Manager role in mid-Cornwall 3 months before the funding was pulled by the then Education Sec, Michael Gove, Sarah saw the potential in collaborative working and this began and has remained a driving principle in the way in which she approaches her work.
After 2 years back in Cornwall Sarah, inspired by her experience as a 2012 torch bearer and the potential to harness the momentum of the Olympic and Paralympic Games, too the step to head to London and set up the London PE & School Sport Network based out of a secondary school in Southwark. This Network worked across SE London supporting the development of PE and School Sport in over 150 primary, secondary and special schools working with thousands of children and young people. Over the next phase of her career Sarah stepped firmly into the work of sport for development leading the next phase of development of the Sport for Development Coalition, whole organisation redevelopment at Dallaglio RugbyWorks, strategic positioning of education and sport for development in the context of our workforce at UK Coaching and now she has just taken up a new role at Premiership Rugby heading up the future development of national programmatical development and the strategies that surround this.
Sarah now lives in Bath where she enjoyed a peaceful country life with her partner Tim and their dog Douglas.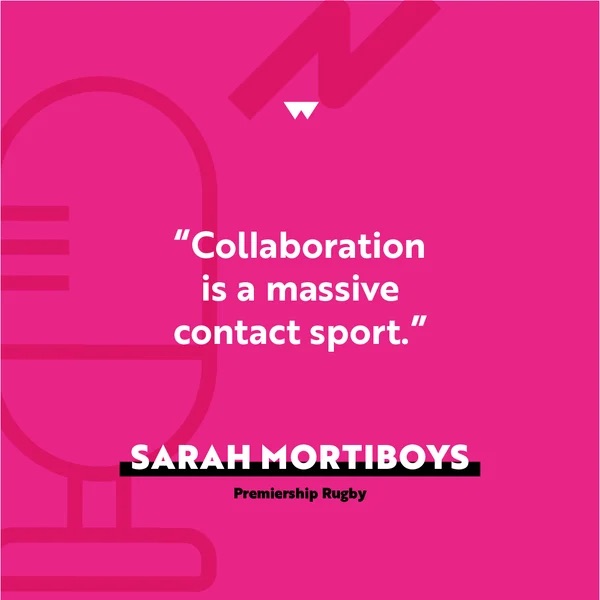 Listen now :
The Wonderful People Podcast is available on Apple Podcasts / iTunes, Google Podcasts, Spotify, TuneIn… in fact, you can even ask your smart speaker to play it (try saying "Alexa, play The Wonderful People Podcast").
With new episodes released regularly, it's definitely worth subscribing to hear some phenomenal stories from creatives, technologists and digital pioneers.
Enjoying The Wonderful People Podcast?
Please Subscribe, Share and Leave us a Review on your podcast platform of choice so we can continue to grow this into a platform for sharing truly wonderful stories from some of the most amazing people in our industry and beyond.