In this episode:
Hosts Dan & Phil chat with Barry Brand, Founder of Cockney Herberts about his truly eventful life! His incredible career in the world of design, first interview, the topic of 'standing by your ideas', and his worldwide travels which shaped his career, from Abu Dhabi to Lebanon to Bulgaria.
About this Wonderful Person:
Barry Brand, Founder of Cockney Herberts and 'Creative Energiser' for Yellow Global, is passionate about giving businesses new ways of thinking, approaching problems & solving them in innovative ways. "Putting people and planet first" is his motto. His aim is to create breakthrough thinking by reconnecting the business of what we do, via the humanity of what we do.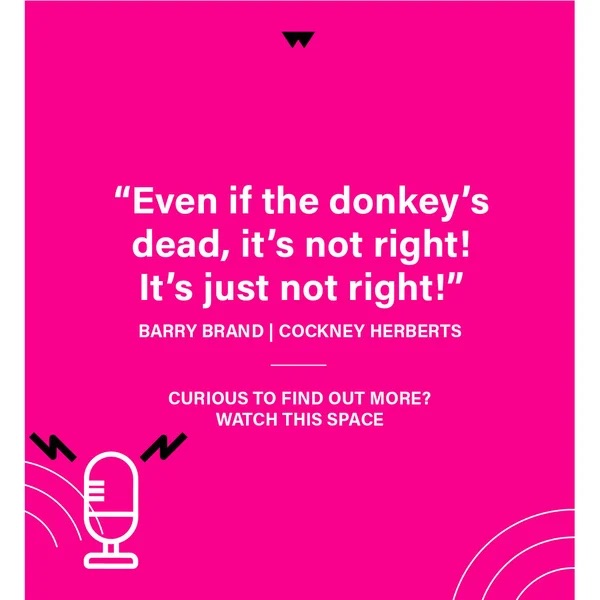 Listen now :
The Wonderful People Podcast is available on Apple Podcasts / iTunes, Google Podcasts, Spotify, TuneIn… in fact, you can even ask your smart speaker to play it (try saying "Alexa, play The Wonderful People Podcast").
With new episodes released regularly, it's definitely worth subscribing to hear some phenomenal stories from creatives, technologists and digital pioneers.
Enjoying The Wonderful People Podcast?
Please Subscribe, Share and Leave us a Review on your podcast platform of choice so we can continue to grow this into a platform for sharing truly wonderful stories from some of the most amazing people in our industry and beyond.