Hosts Dan Maudhub and Phil Jones are joined by Ben Ryan, Founder of Sleepandwater, who shares incredible stories from his time in Fiji and principles for business and life.
In this episode:
Ben's early days as a rugby player
Progression as a coach
Stories from his time in Fiji
Principles relating to business and life
About This Wonderful Person:
Ben Ryan has to be one of  the most in-demand speakers we have had the pleasure of speaking to on the Wonderful People Podcast. Organisations and audiences around the world want to hear from the man who achieved legendary status as one of the greatest rugby coaches of his generation.
We were delighted to chat to Ben Ryan who also goes by the name of Ratu Peni Rayani Latianara when in Fiji. He is the most successful men's Rugby Sevens coach in the world and the only rugby coach to win Continental, World and Olympic titles. We got to hear all about the incredible success he had taking the Fijian team to Olympic Gold glory.
This conversation could have gone on for hours, Ben has some incredible stories to share. Listen for lessons on taking risks, how to train and raise up leaders and finding out people's motivations and their why. There is so much richness in this episode.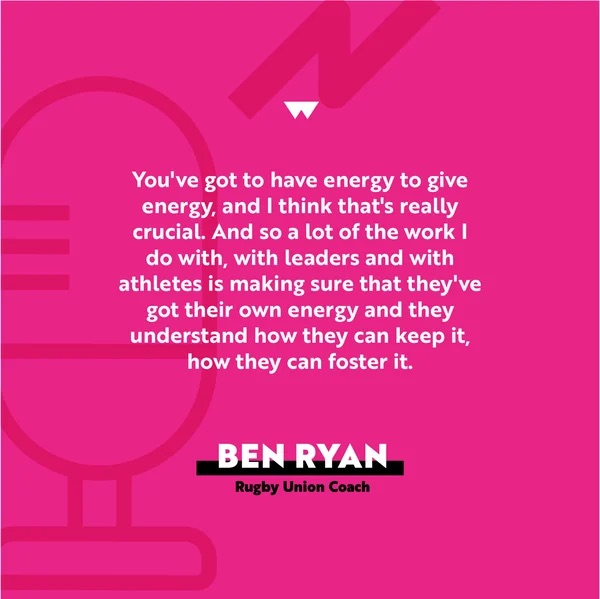 Listen now :
The Wonderful People Podcast is available on Apple Podcasts / iTunes, Google Podcasts, Spotify, TuneIn… in fact, you can even ask your smart speaker to play it (try saying "Alexa, play The Wonderful People Podcast").
With new episodes released regularly, it's definitely worth subscribing to hear some phenomenal stories from creatives, technologists and digital pioneers.
Enjoying The Wonderful People Podcast?
Please Subscribe, Share and Leave us a Review on your podcast platform of choice so we can continue to grow this into a platform for sharing truly wonderful stories from some of the most amazing people in our industry and beyond.