Hosts Dan Maudhub and Phil Jones are joined by Craig Hepburn, Head of Digital Transformation at UEFA, who shares incredible insights on digital transformation.
In this episode:
Craig's early career
Craig's career progression in digital marketing
The key components of digital transformation
The marks of successful digital transformation
The future of the industry
Craig's debut and undefeated record in white collar boxing
About This Wonderful Person:
Craig Hepburn, has been responsible for developing highly successful marketing strategies and digital transformation programs for some of the worlds largest brands including Rentokil Initial, STA Travel, Nokia, Microsoft and Tata. In doing so Craig has been able to develop and deliver world leading digital transformation programs that have fundamentally enhanced how companies engage with customers while also transforming internal business processes to be more relevant in a digital first world.
Craig was voted as one of the UK's rising stars in the digital marketing sector by Revolution Magazine and is the co-author of The Future of Now. Currently, Craig is leading the Web3 strategy across UEFA with the ambition to better understand the strategic opportunities for European football in all areas such as NFTs, Metaverse, Blockchain, Fan Tokens and Crypto.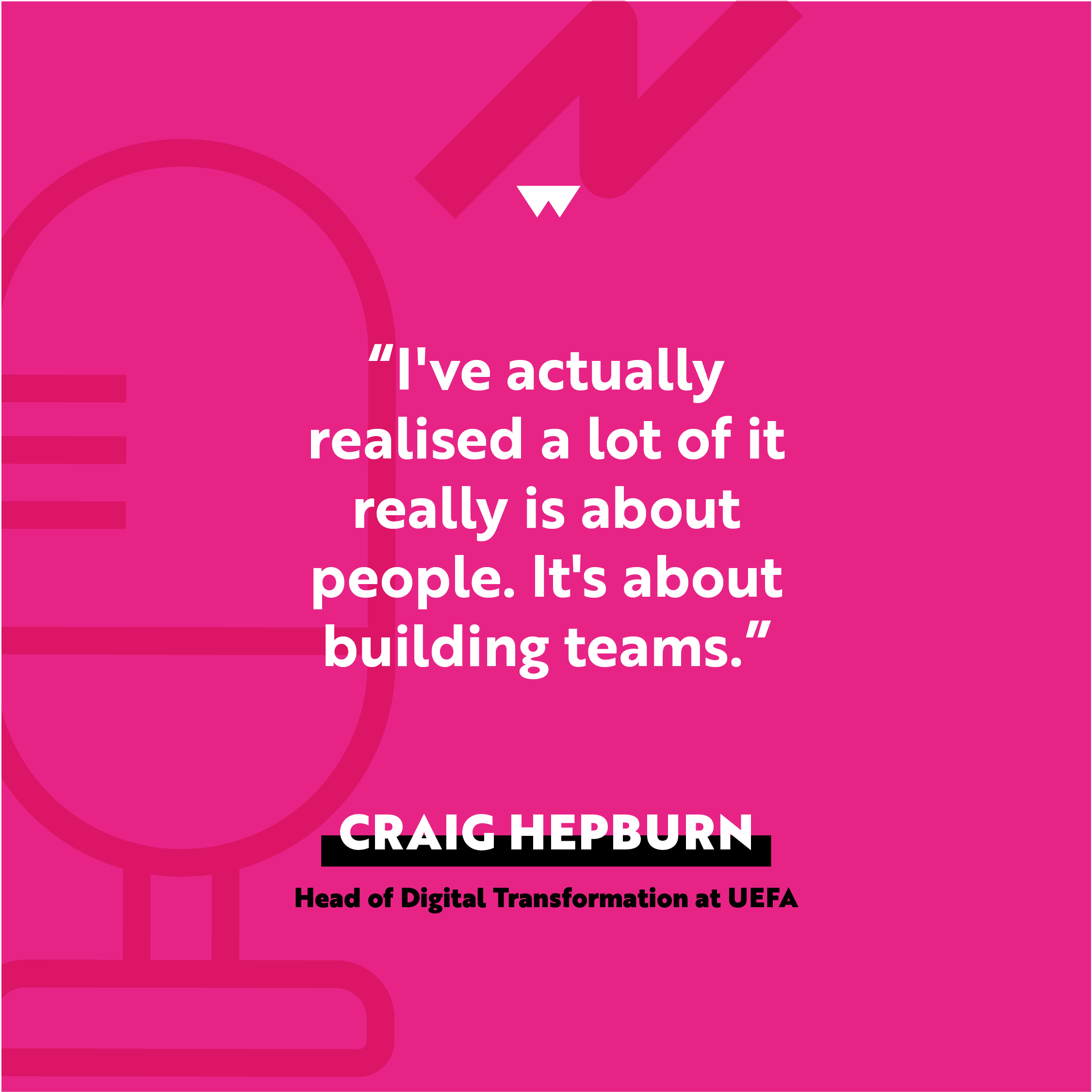 Listen now :
The Wonderful People Podcast is available on Apple Podcasts / iTunes, Google Podcasts, Spotify, TuneIn… in fact, you can even ask your smart speaker to play it (try saying "Alexa, play The Wonderful People Podcast").
With new episodes released regularly, it's definitely worth subscribing to hear some phenomenal stories from creatives, technologists and digital pioneers.
Enjoying The Wonderful People Podcast?
Please Subscribe, Share and Leave us a Review on your podcast platform of choice so we can continue to grow this into a platform for sharing truly wonderful stories from some of the most amazing people in our industry and beyond.