Co-Founder and MD of The Great Outdoor Gym Company, Georgie Delaney MBE shares with hosts Dan Maudhub and Phil Jones the inspiring social and environmental impact this innovative business has had from its whirlwind start to date.
In this episode:
Georgie's background, studying Industrial Design and early career
The serendipitous inception of TGO and it's roller coaster start
The rise of Callisthenics
Community engagement and the role of digital
The holistic impact of TGO on wellbeing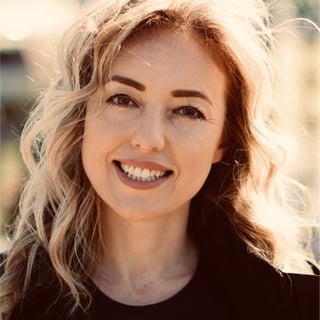 About This Wonderful Person:
Georgie Delaney MBE qualified with a First Class Honours Degree in Industrial Design with Italian from University College London and the Milan Politecnico in 2004. She went on to work for Sport England in the communication team before founding The Great Outdoor Gym Company Ltd (TGO)in 2007.
In 2008 TGO partnered with Adidas using TGO gyms to engage communities with the Olympic Games installing 70 giant spaces which was very successful pre and post games.
Now the world's leading specialist in outdoor gyms, installing over 2000 outdoor gyms across the world from London's Olympic park to Sydney's Bondi beach, TGO has become an export champion delivering eco-friendly gyms to many major cities throughout the world. In June 2021, Georgie was notified of her MBE by her Royal Highness The Queen for Services to International Trade and Export. A British success story, in January 2012, TGO launched an entirely British made range fully designed and manufactured in the UK. TGO made the move to Britain to create a product that would last.
On a mission to increase physical activity levels, increase wellbeing and promote climate action, TGO gyms have now been recognised as an effective tool for preventative health – reaching inactive groups. In an independent NHS survey 26% of TGO's gym users were new to exercise. TGO has planted thousands of trees in the NHS Forest.
Over the past 14 years, Georgie has led on developing outdoor gyms that generate power. In 2012 TGO was featured on CNN global because of its gym that harnesses human energy, turning it into electricity for phone charging, lighting spaces or grid tie. TGO has been invited to two Global Climate Change Conferences – Paris and Marrakech. in Marrakech TGO demonstrated how TGO's green energy gyms are a community talking point for climate action as well as a tool for healthy resilient communities.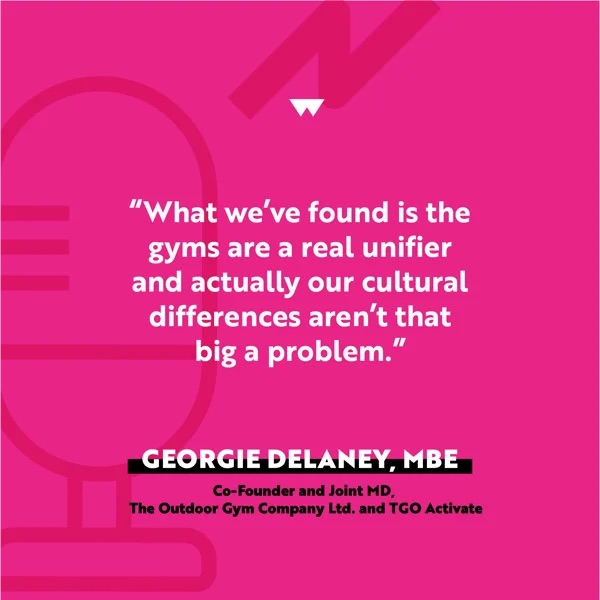 Listen now :
The Wonderful People Podcast is available on Apple Podcasts / iTunes, Google Podcasts, Spotify, TuneIn… in fact, you can even ask your smart speaker to play it (try saying "Alexa, play The Wonderful People Podcast").
With new episodes released regularly, it's definitely worth subscribing to hear some phenomenal stories from creatives, technologists and digital pioneers.
Enjoying The Wonderful People Podcast?
Please Subscribe, Share and Leave us a Review on your podcast platform of choice so we can continue to grow this into a platform for sharing truly wonderful stories from some of the most amazing people in our industry and beyond.