In this episode:
In this episode, hosts Dan & Phil chat to Jeff Connon, Managing Director of "The Groucho Club", sharing stories from this infamous watering hole of the creatives.
We won't give too much away, but Jeff tells a pretty impressive story, featuring three of the most creative people you could expect to be in the same place at the same time: Jools Holland, Bono and Tom Jones! 
About this Wonderful Person:
Jeff Connon is the current Managing Director of London's infamous Groucho Club, on Soho's Dean Street. Often referred to as the favourite watering hole of the creatives, The Groucho Club was founded in 1985 by a group of publishers and literary agents as an alternative to the stuffy gentlemen's clubs of Mayfair.
It has since developed a world-renowned reputation, with almost everyone of note in London having their very own "Groucho story" to tell. Jeff's story is extra-special though, and charts his rise from an Australian barman made redundant from another of Soho's bars, to leading a team of truly wonderful people who are key to maintaining the club's vital DNA, even through the challenging times we've faced this year so far.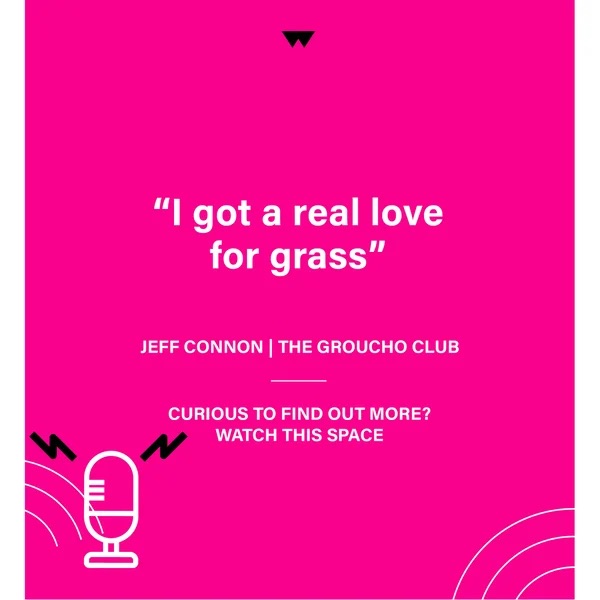 Listen now :
The Wonderful People Podcast is available on Apple Podcasts / iTunes, Google Podcasts, Spotify, TuneIn… in fact, you can even ask your smart speaker to play it (try saying "Alexa, play The Wonderful People Podcast").
With new episodes released regularly, it's definitely worth subscribing to hear some phenomenal stories from creatives, technologists and digital pioneers.
Enjoying The Wonderful People Podcast?
Please Subscribe, Share and Leave us a Review on your podcast platform of choice so we can continue to grow this into a platform for sharing truly wonderful stories from some of the most amazing people in our industry and beyond.