In this episode:
In this episode, hosts Dan Maudhub & Phil Jones chat with Jonathan Cummings, President, Greater China of Landor & Fitch. Sharing stories about leading one of the world's best-known design and advertising agency across the whole of the Asia pacific region, understanding strengths, up-ending his life, and becoming a 'Panda Paddler'! 
About this Wonderful Person:
Jonathan Cummings based in Hong Kong since 2009, founded StartJG Asia, now FITCH Greater China, which won Brand Consultancy of the Year awards in 2014, 2015 and 2016. He is President of APAC of Landor & FITCH, bringing together two of the world's leading brand consultancies, and leading his talented teams in the region and across the world. Alongside the ongoing development of Landor & FITCH he is involved in a number of voluntary initiatives, most notably with the Cambodian Children's Fund and Cricket Hong Kong.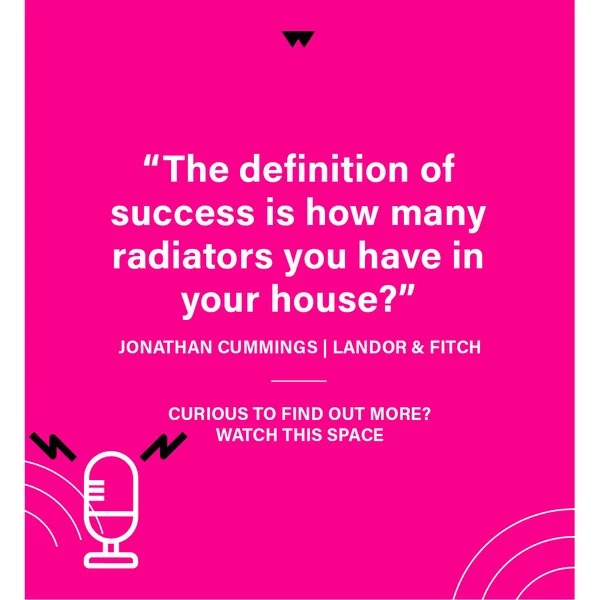 Listen now :
The Wonderful People Podcast is available on Apple Podcasts / iTunes, Google Podcasts, Spotify, TuneIn… in fact, you can even ask your smart speaker to play it (try saying "Alexa, play The Wonderful People Podcast").
With new episodes released regularly, it's definitely worth subscribing to hear some phenomenal stories from creatives, technologists and digital pioneers.
Enjoying The Wonderful People Podcast?
Please Subscribe, Share and Leave us a Review on your podcast platform of choice so we can continue to grow this into a platform for sharing truly wonderful stories from some of the most amazing people in our industry and beyond.