In this episode:
In this episode, hosts Dan & Phil chat to Kate Dale, Sport England's Head of Brand & Digital Strategy, sharing stories from her impressive and impactful career to date.
Without giving too too much away, Kate has some fantastic stories, some involving biscuits, others famous sports personalities (not to mention a couple of encounters with our very own Phil Jones).
About this Wonderful Person:
Kate Dale started working life as a journalist and magazine editor before jumping into digital during the first dotcom boom (which she survived). She has created numerous websites from companies including Freeserve, Barclays and Sport England and is now in charge of Sport England's digital strategy.
Most recently this has involved using digital and social media to promote This Girl Can, an ad campaign that went viral within five days.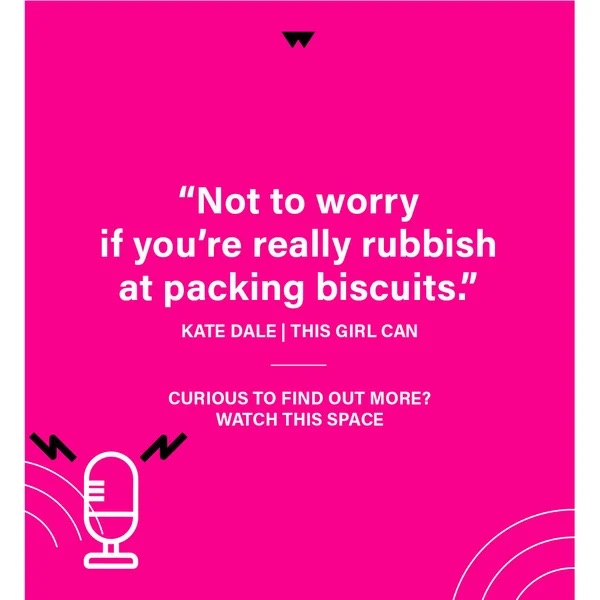 Listen now :
The Wonderful People Podcast is available on Apple Podcasts / iTunes, Google Podcasts, Spotify, TuneIn… in fact, you can even ask your smart speaker to play it (try saying "Alexa, play The Wonderful People Podcast").
With new episodes released regularly, it's definitely worth subscribing to hear some phenomenal stories from creatives, technologists and digital pioneers.
Enjoying The Wonderful People Podcast?
Please Subscribe, Share and Leave us a Review on your podcast platform of choice so we can continue to grow this into a platform for sharing truly wonderful stories from some of the most amazing people in our industry and beyond.