In this episode:
hosts Dan Maudhub and Phil Jones have the delight of speaking to Mike Garry, poet, described as a genius by Peter Saville, whose gritty performance poetry has seen him gain international recognition. He is passionate about bringing live poetry to people who wouldn't normally experience it, and libraries. Listen in to hear Mike tell part of his wonderful story, oh and share with us a touching poem too.
About this Wonderful Person:
Mike Garry was a librarian for 15 years before becoming a poet.
His gritty poetry has won the admiration far and wide and his collaboration with New Order in New Yorks Carnegie Hall in 2014, received five star reviews. Championed by Philip Glass for whom Mike has worked with since 2014 playing live shows in U.S.A and Europe.
His "Ode To St. Anthony", a poem dedicated to the Factory Records boss Tony Wilson and put to classical music by the composer Joe Duddell, went to Number 1 in 3 Official UK charts in August 2015.
Mike has worked in thousands of schools and his books have become schemes of work in educational establishments throughout the UK.  His poetry is regularly heard on BBC Radio and TV, namely – BBC Radio 5 Live, Radio 4,  BBC Breakfast, Match of the Day, Sky TV. His work with Manchester United elevated Mike's poetry to an international audience.
He has toured with John Cooper Clarke since 2010 opening shows for him throughout the UK, Ireland and The United States with John describing mike as "me Compadre". He has supported bands like I am Kloot, Badly Drawn Boy and The Fall.
He has read his poems in Prisons, Young Offenders units, Mental Health Hospitals, Children's Homes, youth clubs and local pubs.  He's passionate about bringing live poetry to places it wouldn't normally reach and to people who wouldn't normally listen to it.
His performances are passionate swirling rhythms of thoughts and emotions converted to monologues of quick-fire words.
Mike is an Associate Fellow and Artist in Residence at the University of Westminster in London and was awarded an Honorary Doctorate by Manchester Metropolitan University for his groundbreaking work with poetry in education.
"I love Mike Garry's poetry.  It's passionate, powerful and precise but most of all personal." – Philip Glass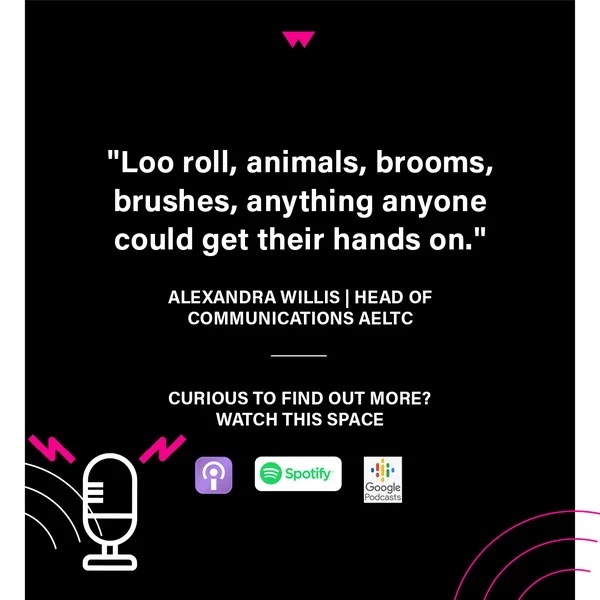 Listen now :
The Wonderful People Podcast is available on Apple Podcasts / iTunes, Google Podcasts, Spotify, TuneIn… in fact, you can even ask your smart speaker to play it (try saying "Alexa, play The Wonderful People Podcast").
With new episodes released regularly, it's definitely worth subscribing to hear some phenomenal stories from creatives, technologists and digital pioneers.
Enjoying The Wonderful People Podcast?
Please Subscribe, Share and Leave us a Review on your podcast platform of choice so we can continue to grow this into a platform for sharing truly wonderful stories from some of the most amazing people in our industry and beyond.