Hosts Dan Maudhub and Phil Jones are joined by Minnie Moll, CEO of Design Council, who shares from her incredible wealth of experience about the role of creativity to drive and influence meaningful change.
In this episode:
Minnies inspiration
The Design Council
Design and the climate crisis
Ethics in design
Female leaders
Inclusive design
Company culture and collaboration
The role of AI and VR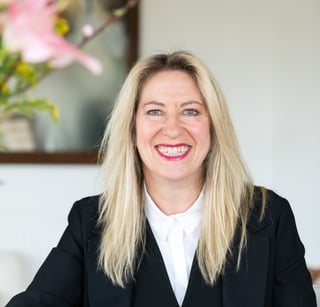 About This Wonderful Person:
Minnie Moll is Chief Executive of Design Council. She was previously Chief Executive of Jarrold Retail in Norwich – an outstanding experiential retailer with an award-winning department store; Joint Chief Executive of the East of England Co-op; and Executive Director of Marketing at Notcutts Garden Centres – the third largest garden centre group in the UK.
Having graduated with a creative arts degree, Minnie's early career focused on advertising, design, innovation and strategic consultancy. She was Managing Partner of HHCL, who were named 'advertising agency of the decade', before working as Global Marketing Director of ?What If!, a leading innovation company that won the Sunday Times/Great Place to Work Institute 'Best Place to Work in the UK' for two years running.
Minnie has an excellent track record of purpose driven leadership and building strong organisational cultures. She was voted Vistage Business Leader of the Year in 2020 and listed as one of the 100 Most Inspirational Women in Suffolk and Norfolk in 2018. She was appointed by HRH Prince Charles in 2016 as his Ambassador for Responsible Business in the East of England as part of Business in the Community. Minnie has been a board member of two Business Improvement Districts (BIDs) and a Town Deals Board.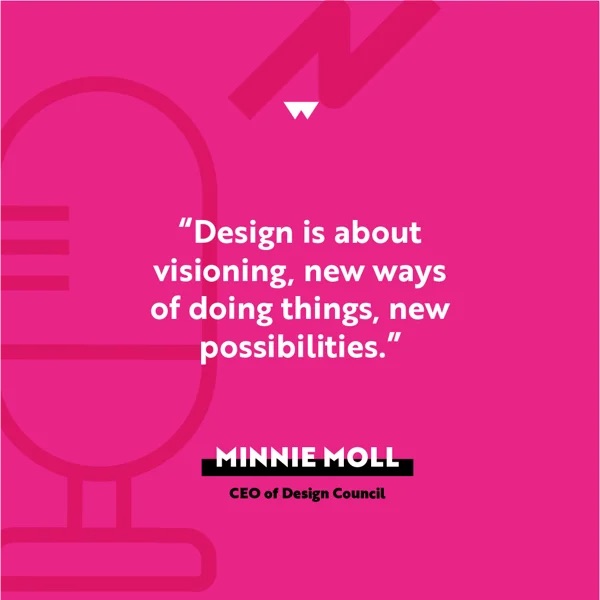 Listen now :
The Wonderful People Podcast is available on Apple Podcasts / iTunes, Google Podcasts, Spotify, TuneIn… in fact, you can even ask your smart speaker to play it (try saying "Alexa, play The Wonderful People Podcast").
With new episodes released regularly, it's definitely worth subscribing to hear some phenomenal stories from creatives, technologists and digital pioneers.
Enjoying The Wonderful People Podcast?
Please Subscribe, Share and Leave us a Review on your podcast platform of choice so we can continue to grow this into a platform for sharing truly wonderful stories from some of the most amazing people in our industry and beyond.