In this episode:
Hosts Dan & Phil chat to Patrick Baglee, award-winning writer and strategist. They say a picture speaks a thousand words but if you ask this episode's guest, without words, it's all meaningless. With an incredible thirty year career working as a creative in the not-for-profit public and private sectors, we hear about Patricks career on both sides of the pond, what makes him 'twitch' and what kind of mantlepiece is required to house a full house of D&AD pencils.
About this Wonderful Person:
Patrick Baglee, is Founder of Mr Baglee Ltd, Co-founder of 4Designers, and an award winning writer and Strategist. With a thirty year career under his belt working as a creative in the not-for-profit public and private sectors, with brands like Scope, Diesel, Barclays, Tesco, and an award winning G F Smith campaign, he has established himself as a well known much loved and respected personality in the creative industry. Writing is his passion.
As an independent writer and brand strategist working alongside brand owners, brand builders and some of the most talented design and branding studios in the UK and USA – he helps them discover their distinct voice and clear sense of purpose. Working with Made Thought on the rebrand of G.F Smith was awarded a Black Pencil by D&AD. He is a contributing editor at independent food and culture magazine 'The Gourmand', staff writer for the 'Podge Event's team, and the son of a compositor, former chair of the Typographic Circle and a Fellow of the Royal Society of Arts.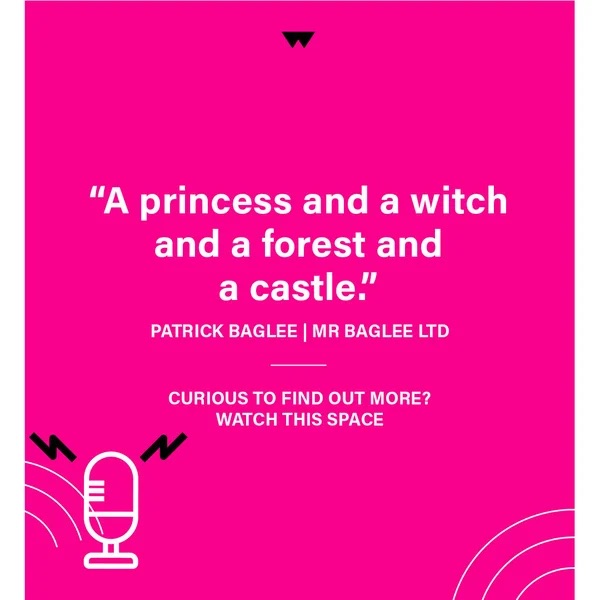 Listen now :
The Wonderful People Podcast is available on Apple Podcasts / iTunes, Google Podcasts, Spotify, TuneIn… in fact, you can even ask your smart speaker to play it (try saying "Alexa, play The Wonderful People Podcast").
With new episodes released regularly, it's definitely worth subscribing to hear some phenomenal stories from creatives, technologists and digital pioneers.
Enjoying The Wonderful People Podcast?
Please Subscribe, Share and Leave us a Review on your podcast platform of choice so we can continue to grow this into a platform for sharing truly wonderful stories from some of the most amazing people in our industry and beyond.