In this episode:
Hosts Dan Maudhub and Phil Jones are joined by Dr Will Greenwood MBE, Rugby Legend, commentator, analyst, Chief Customer Officer in the UK at Afiniti. Highlights include Will sharing some of his rugby experiences, data and AI, and what's shaped the kind of business person, athlete and family man he is today.
About this Wonderful Person:
Will Greenwood represented Leicester Tigers and Harlequins and won 55 caps for England over a professional career spanning 10 years. He was a key member of England's World Cup winning squad in 2003. Will went on 3 British & Irish Lions tours in 1997, 2001 and 2005.
Post playing career he has thrived in the media where he has written for The Telegraph and been lead analyst for Sky Sports Rugby since 2006. Throughout those years he has had long commercial relationships with brands like Land Rover, Aviva, and Canterbury to name three. Along the way Will co-founded Legend Holiday & Events, a company that creates world class sporting holiday experiences and delivers one-of-a-kind corporate events. He has recently taken up the position of Chief Customer Officer in the UK at Afiniti, an AI platform that identifies behavioural patterns to transform the quality of interpersonal interactions.
Over the past 15 years Will and his wife Caroline have focussed their charitable fundraising on Borne and Child Bereavement Uk, undertaking expeditions up Kilimanjaro, to the North Pole, and this year running across Costa Rica.
Will was an economics graduate from Durham University.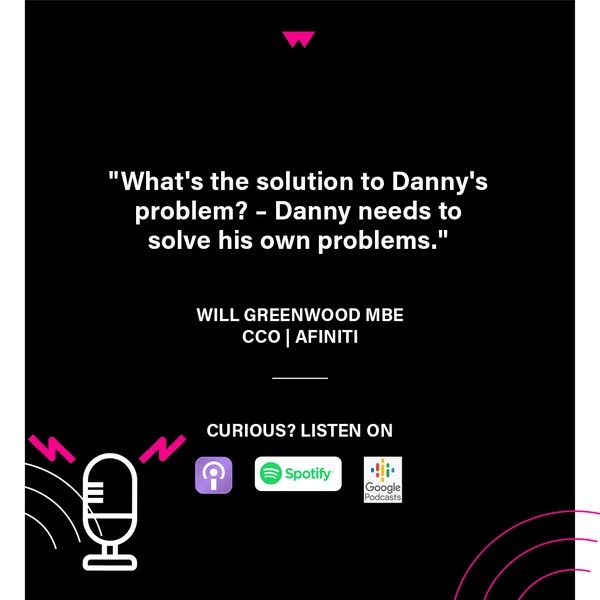 Listen now :
The Wonderful People Podcast is available on Apple Podcasts / iTunes, Google Podcasts, Spotify, TuneIn… in fact, you can even ask your smart speaker to play it (try saying "Alexa, play The Wonderful People Podcast").
With new episodes released regularly, it's definitely worth subscribing to hear some phenomenal stories from creatives, technologists and digital pioneers.
Enjoying The Wonderful People Podcast?
Please Subscribe, Share and Leave us a Review on your podcast platform of choice so we can continue to grow this into a platform for sharing truly wonderful stories from some of the most amazing people in our industry and beyond.