Hosts Dan and Phil are joined by William Harvey, Global Digital Innovation Manager at Diageo, who shares incredible insights into fostering innovation and how to stay ahead of the curve, as well as lessons from his personal non-linear career journey.
In this episode:
Will's non linear career history
Tips on staying inspired
What is innovation
Innovation at Diageo
Advice for investing in innovation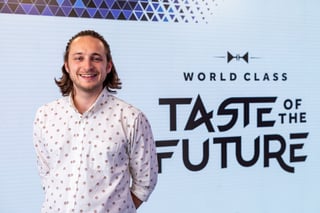 About This Wonderful Person:
William Harvey's career journey has taken a non linear progression. Starting out as an Apple genius, he gained a love for technology, seeing how it can enrich lives.
With both a strategic and tactical approach to creativity he then entered the agency world. Firstly at the Ogilvy Labs and later at VCCP, William carved out for himself a career as a creative technologist, looking for the sweet spot at the intersection of creativity and technology.
Currently the Global Digital innovation Manager, he is part of the Breakthrough Innovation team at Diageo, making sure that the business stays at the forefront of all things digital.
William's focus is on leading the Test and Learn agenda to deploy and enable sustainable and scalable digital innovation by exploring new and emerging technologies, behaviours and startup's.
He advises a number of startup's, was named in the Drum Future 50 as well as BIMA 100 and HClub 100.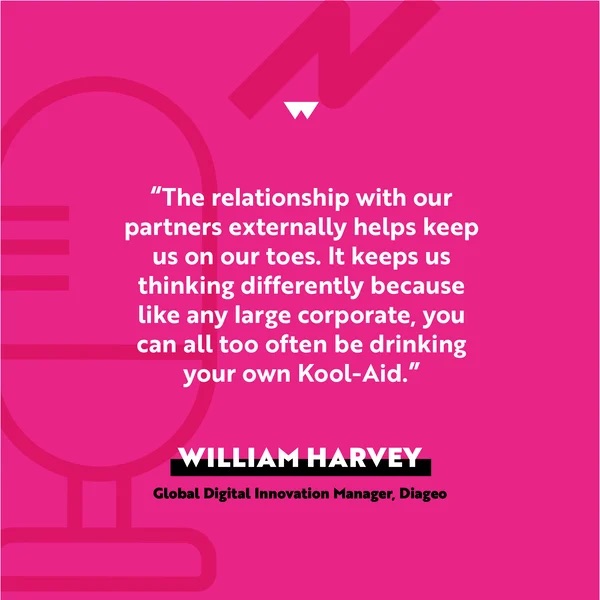 Listen now :
The Wonderful People Podcast is available on Apple Podcasts / iTunes, Google Podcasts, Spotify, TuneIn… in fact, you can even ask your smart speaker to play it (try saying "Alexa, play The Wonderful People Podcast").
With new episodes released regularly, it's definitely worth subscribing to hear some phenomenal stories from creatives, technologists and digital pioneers.
Enjoying The Wonderful People Podcast?
Please Subscribe, Share and Leave us a Review on your podcast platform of choice so we can continue to grow this into a platform for sharing truly wonderful stories from some of the most amazing people in our industry and beyond.